With nearly 130 years of experience in machine construction, Kesel is the world's leading specialist in linear profile milling and grinding. We understand the exact tolerances under which our customers must manufacture their own workpieces and therefore our machines enable such precision manufacturing as standard.
At Kesel we understand that working in a niche market sector means that 'off-the-shelf' products are rarely suitable and therefore we strive to deliver innovative, customer-orientated machines to ensure your production teams receive maximized manufacturing quality and performance. We pride ourselves on the reliability and expert competence we can provide our customers all over the world and invite you to explore our extensive machine tool product range.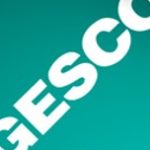 Georg Kesel GmbH & Co. KG – Rack Milling Machine
The Kesel RM machine takes rack milling to a new dimension.
Based on the design of the very successful Kesel RMS and RMX rack milling machines, the RM sets new standards in its class. The cutting area for straight tooth profiles as well as helical tooth profiles has been increased for more productivity. Its FEA analysed structure is engineered and built for much higher rigidity values compared to any other machine of its size. The RM scores remarkably higher performance results and can be used for rack production of up to module 20 or 32 depending on the milling head. Higher milling capacity and extensive optional features in combination with superior quality are the main benefits. The RM is equipped with a Siemens SINUMERIK 840D sl control.
Extensive optional features make this machine a complete milling centre meeting all customer requirements.