HENNINGER GMBH U. CO. KG
Welcome to Henninger. We offer Centre Grinding Machines, Angle Heads, Spindle Speeders, Speeders & Custom Solutions. Our family business has been dedicating a high precision engineering expertise since 1956. We keep the promise to our customers of being a pioneer when it comes to precision, custom solutions, flexibility & service. All our Tools & Machines are manufactured near Stuttgart in Southern Germany.
HENNINGER – CENTER GRINDING MACHINES
Center hole grinding of series production parts requires an automated machine. The Henninger Center Grinding Machines can be supplied with suitably designed control system. The Henninger controls "HenningerCNC2000" is easily programmed using the "Teach-in" Method.
A vibration sensor is integrated within the vice jaws of the machine. The control automatically switches from rapid-infeed speed to machining infeed speed as soon as the pin-mounted grinding wheel touches the workpiece thus dramatically reducing the so-called sir-grinding time. Compensation amounts after dressing have been ignored because most hardened parts are ground using pin-mounted CBN grinding wheels and most on hardened parts are machined using carbide precision mills. All relevant data can be invoked on the Henninger CNC 2000 control screen. 
Operations is by means of push-buttons and can be varied in increments of 0.1 mm, 0.01 mm and 0.001 mm. Becasue the CNC equipment has modular design suitable for the standard machines it is also possible to retrofit on older Henninger machines. 
ADVANTAGES OF CENTER GRINDING MACHINES
HIGHER PROCESS STABILITY 

ECONOMIC EFFICIENCY 
Low reject rate

higher accuracy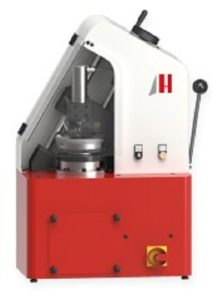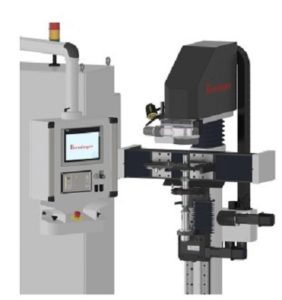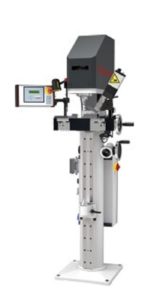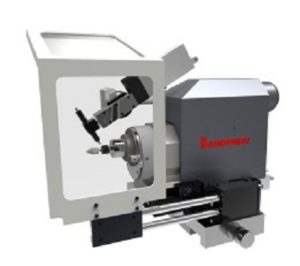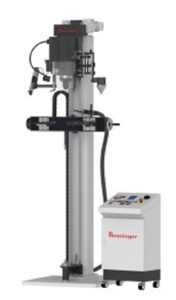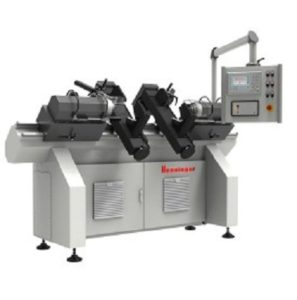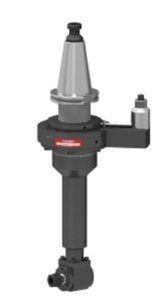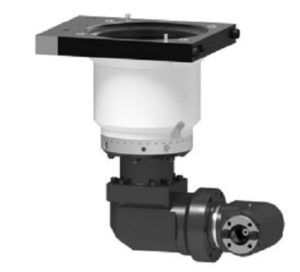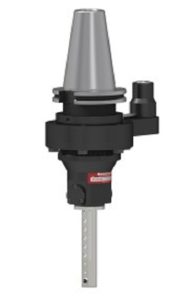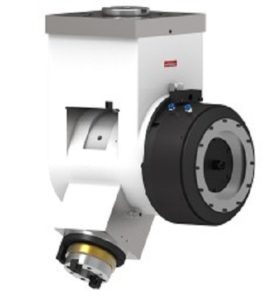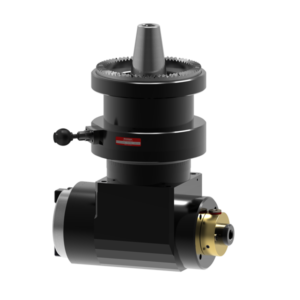 HENNINGER – spindle and spindle speeders